ReFa Luxury Rollers for the Holidays
---courtesy of Yiran Ding/Unsplash
The Perfect Gift for All Your Friends & Family Is On Sale Now
Gifting season is upon us! To find the perfect gift for everyone in your crew, here is a thoughtfully curated gift guide created with the unique needs of your friends and family. Plus, many of these bestselling ReFa skincare, beauty, and wellness products are on deep sale right now for Black Friday and Cyber Monday. So, catch the savings and stock up on the iconic ReFa products that define our brand.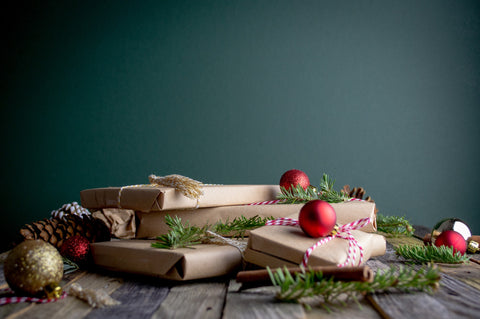 The Spa Bunny
For those who treat the spa like competitive sport, getting a good soak is paramount. Here are the ReFa essentials to help create a luxe spa at home. 
ReFa FINE BUBBLE S –The spa quality showerhead for your bathroom that beauty editors love.
ReFa Head-to-Toe Set – A double kneading roll from head-to-toe! Target hard to reach areas around the eyes and everything from your face to your waist. 
The Party Girl
Cheers to the life of the party. Here are some ReFa essentials to get party-ready in no time. 'Tis the season! 
The Jet Setter 
Always on the go, wanderlust is in their DNA. Here are the travel-friendly ReFa essentials guaranteed to make their trips even more exciting. 
The Wellness Enthusiast 
In-the-know about the latest buzzy beauty and wellness treatments, health is wealth for these wellness enthusiasts. Here are ReFa essentials to help support their self-care rituals and wellbeing. 
The Tech Entrepreneur 
Your tech-savvy friends are gadget-obsessed and always on the move. Here are the ReFa essentials to wow them. 
The Fitness Buff 
From HIIT to Zumba, the fitness buff in your life treats his or her body like a temple. Here are the ReFa essentials to make body care even more luxe.