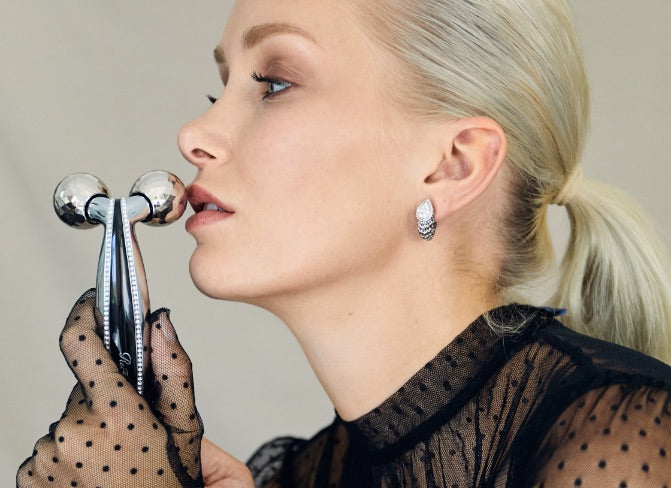 Buy Now, Pay Later with
ReFa has teamed up with Affirm to offer easy financing without a catch. There are no gimmicks like deferred interest or hidden fees, so the total you see at checkout is always what you actually pay. Provide some basic information and get instant approval to split your purchase into three, six or 12 monthly payments with rates starting at 0% APR. Example: For an $800 purchase, you could pay $67/month over 12 months at 0% APR, or $70/month over 12 months at 10% APR. A downpayment may be required. Currently, Affirm is only available to U.S. customers.
How it works?
Add To Cart
Choose your product and
add to cart
Select Affirm
Select Affirm as your payment method
Receive Your Items
Select your shipping preference
Pay Over Time
Easy and convenient
Does Affirm perform a credit check?
Yes. When you first create an Affirm account, we perform a "soft" credit check to help verify your identity and determine your eligibility for financing. This "soft" credit check will not affect your credit score. If you apply for more loans with Affirm, we may perform additional "soft" credit checks to ensure that we continue to offer you the best financing options possible.
Why was I prompted to make a downpayment?
We aren't always able to approve financing for the full amount of a purchase. When this happens, you will have the option of using a debit card to pay for the rest of your purchase. The downpayment amount cannot be changed.
Why was I prompted to link my checking account?
Affirm sometimes needs more information about your financial situation to evaluate your loan application. We may ask you to link your online checking account, which helps us determine your ability to repay a loan. If you're prompted to link your checking account and would like to continue with the application process, you may securely link your account by providing the login information for your bank account. We may refresh your bank account information periodically, but you can unlink your account at any time in your Affirm account settings.